Term 4 - Growing
Our topic this term is going to be growing! We are very excited as we are going to be welcoming some fluffy friends into our classroom on the fourth week back. We will also be looking at different fruits, vegetables and plants and how they grow. The children will get to grow and look after their very own plants.
Term 3 - Toys
Our topic this term is going to be Toys! Our Author of the Term is going to be Oliver Jeffers and we will particularly be focusing on the book he illustrated 'the day the crayons quit' as well as some of his other books.
We ask that the children bring in their own toy for this topic to leave at school for the term. Please bring a toy that the children are happy to share with others, is inexpensive and they don't mind leaving in school for 6 weeks.
English
This term for English we have had great fun reading books related to our toys topic. We have read and written replies to letters from angry crayons, published stories from the wonderful Paper Dolls book and we have watched in awe and wonder, as toys were beamed up into a spaceship by a friendly alien!
Maths
For maths this term we have focused on multiplication, division and fractions. Using various forms of 'concrete' objects to bring the maths to life, we have applied our knowledge of counting in twos, fives and tens to develop our fluency with calculation and solve mathematical problems.
Topic
For our topic this term we have had lots of fun exploring various aspects of toys. We have learned about what they are made of, where they come from and how they have changed since the Victorian times. We were even lucky enough to have visitors bring in some of their precious old toys that we could play with and gain hands on experience of what toys were like in the past.
Term 2 - Dinosaurs
Our theme for this term was dinosaurs! We have been creating dinosaur fact files about the different dinosaurs we learnt about in our history lessons, focusing on what they eat, their special features, interesting facts and where they live. The children have loved this topic and have been very enthusiastic about their learning, have a look below at what we have been up to!
Aust
We also had a fantastic trip to Aust where we learnt about what Bristol was like in Mesozoic era, and collected and took home our very own fossilised teeth, scales and shells. We read the story 'we're going on a bear hunt' and changed the rhyme to 'We're going on a fossil hunt' to create some super writing! Thank you for the parents who came on the trip, your help was greatly appreciated.
English
In English we read the text 'how to grow a dinosaur' and designed our own dinosaur traps! We also discovered a dinosaur footprint in our playground and discussed where it came from, why the dinosaur was here and what sort of dinosaur had visited in the playground.
Maths
In maths we were continuing with counting in 2's, 5's and 10. We read addition and subtractions stories and started to use number lines to help us with addition and subtraction.
History
In History we learnt facts all about dinosaur and all the different era's they lived in. We did fantastically well at learning all the difficult dinosaur names
Nativity
Mr Arnold did a fabulous job of running our Nativity, 'Whoops a daisy Angel' for Year 1 and 2 (180 children!). The children did some amazing singing and remembered all their lines, it was fantastic performance and it was delight to see so many parents, grandparents and carers attending.
Term 1
This term our topic is Our Lives. The children will be learning about their bodies, the world they live in and the people who help them. We are really looking forward to visits from Mrs Allen's dog Hester to help us learn about how to look after animals and the local Police community support officer.
Our author of the term is Nick Butterworth. We will be reading his books at story time as well as completing a unit of work on his stories featuring Percy the Park Keeper.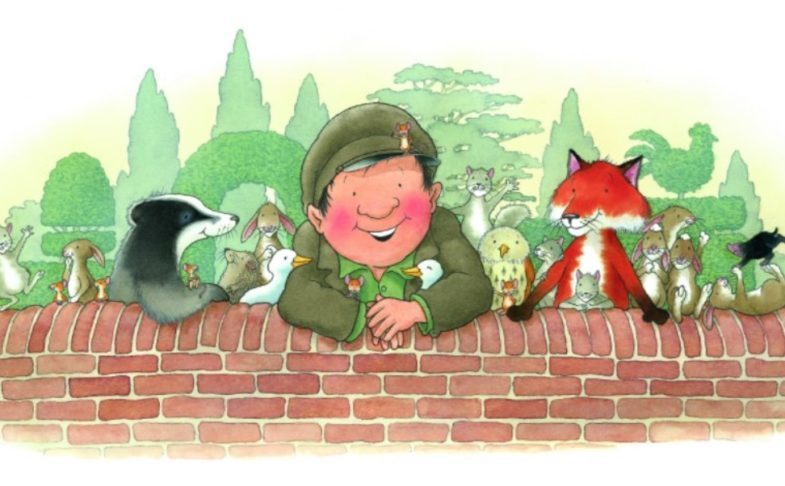 Term 1 Our Lives
The children have settled in to Year 1 so well and have been doing some fantastic learning, we have been very impressed with their abilities! Please read on to find out what we have been up to in the children's first term of Year 1.
Maths
In Maths the children have been learning to count in 2's and 10's, which they are fantastic at. They have also been learning their number bonds to 10 through song, games and equipment (click here to listen to number block ten again and here to play hit the button) as well as one more than and one less than. The children are great at Maths and we look forward to teaching them more about addition and subtraction next term.
Science
In science we have been looking at the different parts of our bodies, our senses, animals and the seasons. We have been doing active and outdoor learning, exploring animals and non-animals and looking at how the seasons have changed from summer into autumn and what will happen as autumn changes into winter
Vet visit
We were very lucky to have a wonderful visit from Caroline Luke a local vet. She told us all about how she cares for the animals, checks they are feeling OK and showed us some of the equipment she uses to check the animals. She also told the children how they can keep their pets at home healthy.
Doctor and Dentist
We also had a visit from a Dentist and a Doctor. They told us about healthy eating and how to keep our mouth, teeth and body healthy. They showed us the best way to brush our teeth, how long we should brush them for and how many time we should brush them each day. The Doctor showed us some of her equipment to help the children not feel nervous when they visit the doctor.
Hester
The children had a very exciting visit from Hester, Mrs Allen's 8 year old Corgi. Mrs Allen talked to the children about what she does to look after Hester and how this has changed as Hester has grown older. We learnt that Hester loves tummy tickles, her favourite food is sausages and carrots and she enjoys playing with her friend Milo in the Park. After Hester and Mrs Allen's visit, the children wrote a recount of the events that happened, it was a fantastic piece of writing.