Letters to Families (2020-21)
Term 2
| Name | |
| --- | --- |
| ABA parental consent form.docx | Download |
| Confirmed COVID - Reception.docx | Download |
| Confirmed COVID - Year 1.docx | Download |
| Confirmed COVID - Year 3. Update.docx | Download |
| Individual Photographs Photographs 2020.doc | Download |
| Start and end of day.docx | Download |
| Whole School Letter 11.11.20.doc | Download |
Showing 1-7 of 7
| Name | |
| --- | --- |
| Face Coverings 14.09.20.doc | Download |
| Individual Photographs Photographs 2020.doc | Download |
| Latest Information for Parents Sept 2020.docx | Download |
| New Term 2020.docx | Download |
| Parent letter 28.9.20.doc | Download |
| Parents evening screenshots Instructions.docx | Download |
| Parents evenings letter Oct 2020.doc | Download |
| school procedurers on suspected cases Covid 19.docx | Download |
Showing 1-8 of 8
The Lion King Production!
Term 6 has had some particularly special moments, 'The Lion King' was spectacular. We were all so impressed with the quality of singing, acting, costumes and props. It was a joy to see the children take part with such enthusiasm and dedication – some have said they would now like to be actors when they grow up! We are so pleased that our Pavilion hall helped make the production such a success, it really is such an asset to the school and community. The Lion King production was the brain child of Mrs Cooke – we are so lucky to have such a talented and dedicated teacher within our team – thank you Mrs Cooke! Thanks also need to go to Miss McGarrigle, Miss Morley, Miss Neild, Mrs Crofts, Sarah McKay and all the parent helpers – it really was a team effort – brilliant.
Reading Recovery Visit to the House of Lords
Miss Cutmore, Mrs Croasdell, Gus (year 5) and his family had the great honour of being invited to the House of Lords for the launch of new research which highlights the sustained effects of Reading Recovery, 10 years on. Gus received Reading Recovery in year 1 and as a result made great progress with his reading and writing, as well as his enjoyment of learning and confidence. He was invited to speak in front of Lords, Ladies and MP's about the difference Reading Recovery made to him. His mum, Sophie Shirt, also spoke with great pride about the impact of the programme. Gus said afterwards "It was the most exciting day of my life!"
We were pleased to be recognised as a school for the commitment to the Reading Recovery programme and, more importantly, for the schools dedication to developing early literacy skills for the benefit of lifelong learning.
CLICK HERE TO SEE THE PRESS RELEASE AND LINKS TO RESEARCH REPORTS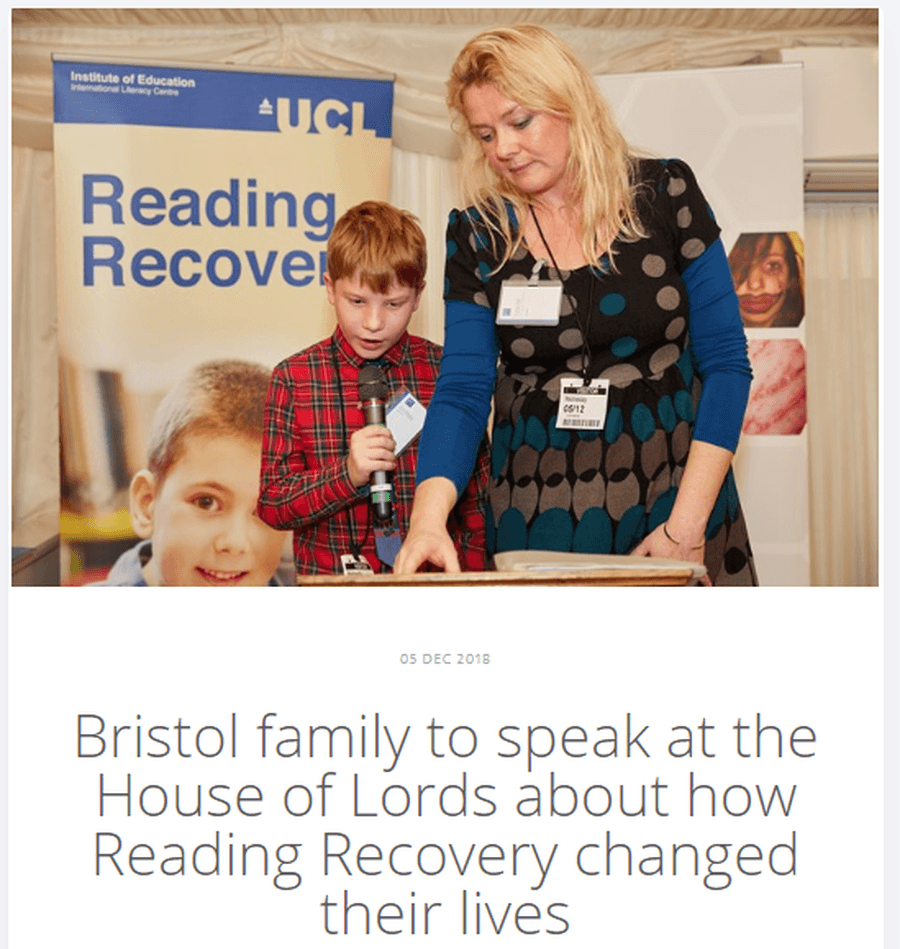 Eid Celebrations
We had a great time celebrating Eid on Friday 22nd June. The children loved taking part in all the great activities, from mak-ing prayer mat book-marks, having their hair braided and faces painted, to eating lots of delicious food. Thank you so much to all who helped make the event so memorable for our children. Thank you to Sophina Mahmood for organising such a fantastic day and for all the mums who came to help on the day!
St Paul's Carnival
This year's St Paul's Carnival was just fantastic. Our school dancers performed so well throughout the procession— amazing dancing and costumes! A big well done to all the children and staff who helped make it such a success MissEdwards, Miss Broom, Ms McKean, Miss Kamester and Miss Neild— Thank you!
Another fantastic sports day happened during healthy schools week. The children took part in a range of relays and individual sprints. We have some very fast children who showed great speed and athleticism in the sprints. During the relays the children dribbled balls, balanced eggs and spoons and took part in a sack race. They showed great team work and sportsman ship cheering on all the teams.
Thank you to all the parents and careers who cheered them on!
We hope you enjoyed the day!